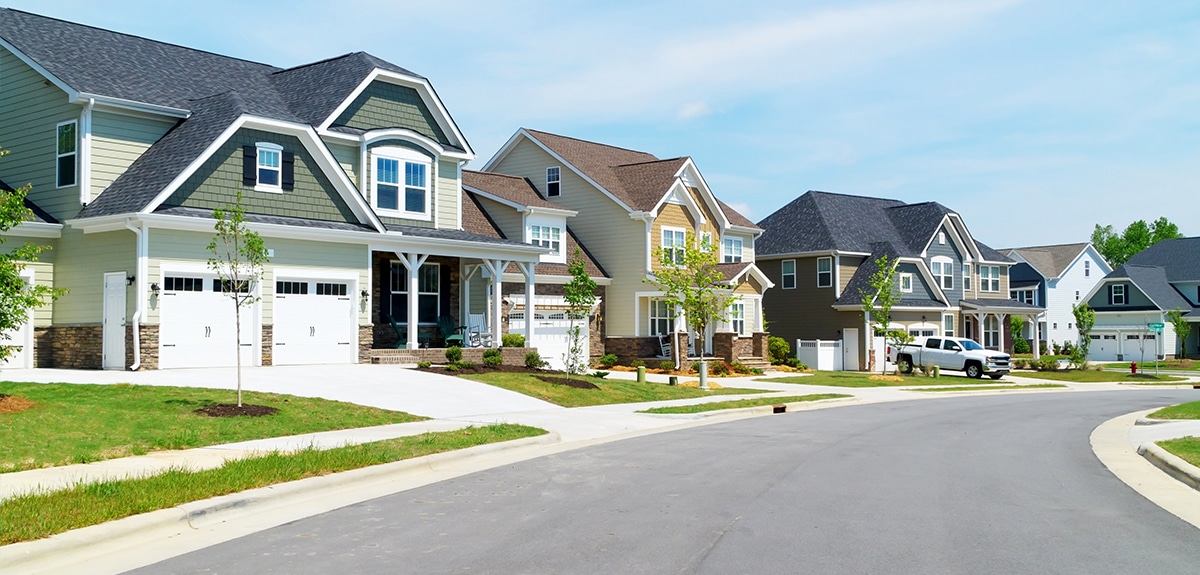 Compare Loans
Buying a property can be both exciting and daunting, especially in the bustling market of Minnesota. One of the most challenging hurdles potential homeowners face is navigating the vast sea of financing options available. When you're on the cusp of making one of the most significant financial decisions of your life, it's crucial to compare loans thoroughly, ensuring you choose the best fit for your unique needs.
The intricacies of understanding different loan types can be overwhelming. From conventional loans to FHA and VA options, each brings its own set of benefits, requirements, and interest rates. Making sense of these options without the right information can leave you feeling lost and uncertain.
However, we're here to change that. This guide is crafted to demystify the complex world of home loans in Willmer, Minnesota. We underscore the importance of comparing loans and arming yourself with knowledge, ensuring that you not only find a property but secure it with the best financing option available.
So, whether you're a first-time homebuyer or looking to invest in another property, let's delve deeper into the details, helping you make an informed decision every step of the way.
FHA Loans
FHA loans are government-backed, designed to assist lower and middle-income Americans in the homeownership journey. 
FHA loans come with a slew of benefits that make them particularly appealing:
– Low Down Payment: One of the standout features of FHA loans is the potential for a low down payment, sometimes as little as 3.5%. This makes it feasible for many who can't afford the typical 20% down required by conventional loans.
– Flexible Credit Requirements: FHA loans are more lenient when it comes to credit scores. While higher scores might fetch better interest rates, even those with lower scores can qualify.
– Competitive Interest Rates: Despite their flexibility, FHA loans don't skimp on competitiveness. Their interest rates are often on par with, if not better than, their conventional counterparts.
FHA Loan Requirements, Rates, and Limits for 2023
Each year, the FHA sets specific loan limits for every county in the U.S., and Minnesota is no exception. These limits are contingent on the county's cost of living and other local factors. You can find a comprehensive list of loan limits for 2023 in different counties in Minnesota in this guide.
FHA vs. Conventional Loans
While FHA loans are backed by the government, conventional loans are not. This fundamental difference affects many loan attributes, from interest rates to down payment requirements. 
The FHA 203(k) Purchase and Renovation Loan
An FHA 203(k) loan is a unique product that combines the purchase price and the cost of home renovations into a single loan. It's an excellent tool for buyers looking at properties that need a little TLC.
Understanding FHA Upfront MIP and Mortgage Insurance
Every FHA loan comes with an upfront Mortgage Insurance Premium (MIP) and a recurring monthly cost. This insurance protects lenders in the event of a default. It's essential to understand the financial implications of these fees as they affect the overall cost of the loan.
DACA Home Loan Program
For many Dreamers—recipients of the Deferred Action for Childhood Arrivals (DACA) program—the dream of homeownership can sometimes seem distant. Enter the DACA home loan program, designed specifically for those under the DACA umbrella.
Tailored to meet the unique challenges and circumstances DACA recipients face, this program ensures that they too have an equitable shot at owning property.
The overarching benefit of the DACA home loan program is evident—providing Dreamers with a tangible pathway to homeownership. This not only empowers them with stability and an asset to their name but also integrates them further into the communities they've come to call home.
DACA Loan Limits and Requirements
As with all loan programs, it's crucial to understand the specific requirements and limits associated with DACA home loans.
DACA Loan Limits: The loan limits specific to the DACA program can vary. While they align closely with conventional loans, they're designed keeping in mind the financial realities many DACA recipients face. It's vital to consult with a loan advisor or bank familiar with DACA provisions to get the most accurate limits for your situation.
Qualification Criteria: Securing a loan under the DACA program requires certain specific conditions to be met. To be eligible:
The applicant must be a DACA recipient with a valid Employment Authorization Document.

A steady employment history is essential, typically for the last two years.

Proof of income and ability to make mortgage payments.

A decent credit score, though some leniencies might apply given the individual's circumstances.

Other factors such as debt-to-income ratio will also be considered, similar to conventional loans.
What Differentiates It from Other Loans
The DACA home loan program is more than just a mortgage—it's a statement, a commitment to inclusivity, and recognizing the invaluable contributions of Dreamers. Its standout features include:
Tailored for DACA recipients, addressing their unique challenges.

Potential for more flexible credit score requirements.

Designed with a deep understanding of the socio-economic dynamics of the DACA community. 
Educator Mortgage Program in Minnesota
The Educator Mortgage Program in Minnesota is an initiative that aims to support the homeownership dreams of teachers and educational professionals. Understanding that educators often face financial challenges due to the nature of their profession, this program provides a framework that makes buying a home more attainable.
Benefits: Special Benefits and Incentives for Educators
The primary allure of the Educator Mortgage Program lies in its range of benefits crafted specifically for educators. These include:
Discounted Closing Costs: Educators can benefit from reduced closing costs, making the home buying process more affordable.

Rebates: After closing, educators may be eligible for certain rebates on real estate agent fees.

Special Rates: Competitive mortgage rates are offered, ensuring monthly payments are manageable.
Limits and Requirements
Like all mortgage programs, the Educator Mortgage Program has its own set of guidelines and parameters.
Educator Mortgage Program Limits: The loan limits under this program are in line with conventional loans but might include special considerations given the unique financial challenges educators may face. Prospective applicants should consult directly with program administrators to understand the specific limits in place.
Qualification Criteria
To qualify for this esteemed program:
The applicant must be a currently employed educator or school staff in Minnesota.

Proof of employment in an educational institution is mandatory.

A stable employment history and decent credit score are beneficial, though certain exceptions might be in place for unique circumstances.

Income documentation and other standard mortgage application materials will be required.
What Differentiates It from Other Loans?
– Tailored Exclusively for Educators: Every facet of this program, from its benefits to its qualification criteria, resonates with the challenges and needs of teachers.
– Community Integration: This program not only aids educators in buying homes but also strengthens community bonds by encouraging educators to live in the communities they serve.
– Support and Guidance: Given the program's niche focus, applicants can expect more personalized advice and support throughout their home buying journey.
If you're an educator looking to plant roots in the Land of 10,000 Lakes, reach out to one of our loan officers to learn more about this program and how it can support homeownership for you.
Jumbo Loans in Minnesota
Jumbo loans, as the name suggests, are designed for properties that exceed the conventional loan limits set by the Federal Housing Finance Agency. These are loans that cater to buyers eyeing premium real estate that come with a price tag to match. In Minnesota, this primarily applies to those luxurious homes in upscale neighborhoods or expansive estates overlooking one of its many lakes.
Benefits: Financing Options for High-Value Properties
Jumbo loans are not just about larger amounts; they offer tailored financing solutions to fit the unique needs of high-value property transactions:
Flexible Terms: With longer fixed-rate terms, buyers can enjoy stable monthly payments for years to come.

Competitive Interest Rates: Even though these are larger loans, the interest rates can be surprisingly competitive, ensuring you get value for your money.
Limits and Requirements
Navigating the waters of jumbo loans requires understanding its limits and the qualifications needed.
The jumbo loan threshold varies from state to state. In Minnesota, any loan amount that surpasses the conventional loan limit is considered a jumbo loan. This limit is continually updated, so it's essential to check the current year's threshold before making any decisions.
Qualification Criteria: Jumbo loans come with stringent qualification standards, given the larger sums in question:
A robust credit score, often 700 or above.

Proof of steady, substantial income.

Significant cash reserves, sometimes up to 12 months of the mortgage payment.
Debt-to-Income Ratio (DTI) Considerations for Jumbo Loans: While conventional loans offer some leniency in DTI ratios, jumbo loans typically demand a lower DTI, ensuring that the borrower can manage the sizable monthly payments.
Jumbo Renovation Loan
For those looking to buy a high-value property that needs a touch-up or a complete makeover, the Jumbo Renovation Loan merges the cost of the home and the renovation into one convenient package. This way, buyers can finance both the purchase and the upgrades using a single, cohesive loan solution.
Jumbo vs. Conventional Loans: Key Differences
The primary distinction is, of course, the loan amount. But jumbo loans also often demand higher credit scores, come with slightly higher interest rates due to the increased risk, and may require more extensive documentation.
What Differentiates It from Other Loans
The allure of the jumbo loan lies in its sheer potential – the capacity to finance Minnesota's most prestigious homes. But beyond the high ceilings (both literal and financial), jumbo loans offer a level of customization and personalization that conventional loans can't match.
VA Loans
VA loans, guaranteed by the U.S. Department of Veteran Affairs, are specialized mortgages designed exclusively for veterans, active-duty service members, and certain members of the National Guard and Reserves. Unlike traditional loans, VA loans come with numerous benefits tailored to recognize and reward the sacrifices of our servicemen and women.
Benefits: More Than Just A Loan
Veterans in Minnesota can look forward to an array of advantages with VA loans:
No Down Payment: One of the most significant benefits is the possibility of zero down payment, allowing veterans to buy homes without the immediate financial strain.

Flexible Qualification Criteria: VA loans understand the unique financial situations of veterans, offering more lenient qualifications than conv

entional loans.
Limits and Requirements
Discuss the Loan Amount Limits for VA Loans: The VA doesn't set a cap on how much you can borrow. However, there are limits on the amount they can guarantee, which may affect the loan amount a lender might offer. It's crucial to check the current limits for Minnesota to plan accordingly.
Qualification Criteria: For a VA loan, the veteran must have:
Served 90 consecutive days of active service during wartime, OR

Served 181 days of active service during peacetime, OR

More than 6 years in the National Guard or Reserves.
Renovation Loans
For veterans who have found a home in Minnesota that needs a touch-up or a significant overhaul, the VA Renovation Loan is the answer. It combines the cost of the home and the renovation, ensuring veterans have a space that is truly their own.
Step-by-Step Process of Obtaining a VA Loan
Determine Eligibility: Ensure you meet the service criteria.

Certificate of Eligibility: Before loan processing, obtain your COE, which proves to lenders that you are eligible for a VA-backed loan.

Choose Your Property: Once the COE is in place, find your desired home in Minnesota.

Go Through the VA Appraisal: The VA will evaluate the price of the house and its condition.

Close the Deal: Once approved, attend the closing, sign all documents, and get the keys to your new home!
What Differentiates VA Loans from Other Loans
VA loans stand out not just in their purpose but also in their advantages. Apart from the potential of zero down payment and lenient qualifications, they also often come with competitive interest rates, no private mortgage insurance requirement, and a one-time VA funding fee that can be included in the loan amount.
USDA Rural Development Loans in Minnesota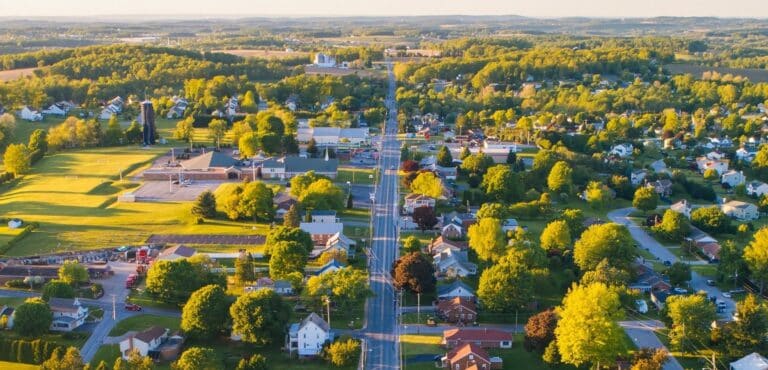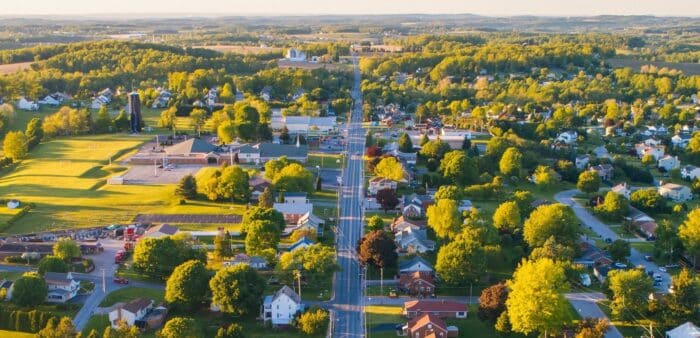 USDA loans, also known as Rural Development Loans, are mortgages backed by the United States Department of Agriculture. They are designed to assist residents of rural areas in achieving homeownership, promoting economic growth in these regions.
Benefits of USDA Loans
Zero Down Payment: One of the standout features is the potential for no down payment, making it easier for many to take that first step towards homeownership.

Competitive Interest Rates: USDA loans typically offer lower interest rates than conventional mortgages, ensuring affordable monthly payments.
Limits and Requirements
USDA Loan Limits in Minnesota: While there isn't a maximum loan amount, USDA loans are income-restricted. These limits are determined by county and the number of people in the household.

Debt-to-Income Ratio (DTI) Considerations for USDA Loans: Typically, USDA loans look for a 29/41 DTI. This means 29% of pre-tax income can go towards the housing cost, while 41% can cover total debts.
Qualification Criteria for USDA Loans
To qualify, the property must be located in an eligible rural area. Borrowers must meet income eligibility, proving they do not have adequate housing at the time of the application but are creditworthy.
USDA Loans for Fixer-Uppers
For those eyeing properties that might need some TLC, USDA loans can still be an option. However, the home must meet USDA's property standards. Some repairs can be included in the loan, but it's essential to work closely with a lender familiar with the intricacies of USDA requirements for such properties.
Mortgage Insurance Premium (MIP) for USDA Loans
USDA loans come with an upfront guarantee fee, which can be rolled into the loan, and an annual fee. These fees serve as the USDA's form of mortgage insurance, ensuring the loan is safeguarded against default.
What Differentiates USDA Loans from Other Loans
Unlike conventional loans or FHA loans that are accessible to most urban and suburban regions, USDA loans are specifically tailored for rural areas. Their primary aim is not just to provide homeownership but to spur growth in these areas. With benefits like zero down payments and flexible credit requirements, they become an attractive option for many looking for a home amidst the natural beauty Minnesota offers.
Embarking on the journey to homeownership in Minnesota's rural areas? The USDA loan program might be your best companion. Reach out to our specialized team today to understand if this is the right path for you.
Why Choose Us?
Navigating the myriad of home loan options in Minnesota can be a daunting task, which is why utilizing an online loan comparison tool or consulting a mortgage professional is paramount. At Supreme Lending Willmar, we pride ourselves on our vast expertise, guiding borrowers seamlessly through the intricate home loan application process. We understand the significance of finding the right loan tailored to your unique needs and financial situation. Don't leave your home-buying journey to chance; explore your loan options with professionals who have a deep understanding of the Minnesota market. Schedule an appointment with Supreme Lending Willmer today and take the first confident step towards your dream home.
Minnesota Home Loan FAQs
Q: Freddie Mac vs. Fannie Mae: What is the difference? 
A: Both Freddie Mac (Federal Home Loan Mortgage Corporation) and Fannie Mae (Federal National Mortgage Association) are government-sponsored entities that buy and guarantee mortgages to free up funds for new home loans. The primary difference is in their target market. While Fannie Mae typically buys mortgages from larger commercial banks, Freddie Mac often buys them from smaller thrift ones. Both play a pivotal role in the U.S. mortgage industry to ensure liquidity and stability.
Q: How to buy a rental property in Willmer, Minnesota?  
A: Buying a rental property in Minneapolis involves several steps:  
Research the local market and identify high-demand rental areas.

Determine your budget and secure pre-approval for a mortgage.

Work with a local realtor experienced in rental properties.

Find and evaluate potential properties considering rental yield and appreciation.

Conduct property inspections and finalize your mortgage.

Close the sale and consider hiring property management if needed.
Q: How soon can you sell a house after buying it?  
A: Technically, you can sell a house immediately after buying it. However, if you used a mortgage, you might want to check for prepayment penalties. Also, selling within a short time might not allow the property to appreciate, which could affect your profit margin.
Q: How to buy a second house that will be your primary residence?  
A: Start by evaluating your financial readiness, securing pre-approval for a new mortgage, and then searching for a property. Once you find a home, you can either sell your current residence or convert it into a rental or vacation property.
Q: What are the home improvement loan options in Willmer? 
A: Minneapolis offers multiple options, including home equity loans, personal loans, and specific home improvement loans from local lenders. Additionally, FHA 203(k) loans can finance both the purchase of a home and renovations.
Q: What is an RHS loan and how does it work?
A: An RHS loan is a mortgage backed by the Rural Housing Service of the U.S. Department of Agriculture. It's designed to help eligible rural and suburban homebuyers achieve homeownership with no down payment requirements.
Q: How to get a loan to flip a house?  
A: To get a loan for house flipping, consider hard money loans, private lenders, or a home equity line of credit. These sources often offer more flexibility and faster funding than traditional banks.
Q: How to read your VA certificate of eligibility?  
A: The VA Certificate of Eligibility (COE) confirms your eligibility for a VA loan. It will state your entitlement amount, the type of entitlement, and any conditions. If you're unsure about any part of your COE, contact a VA-approved lender or the VA for clarification.
Q: What are the pros and cons of hard money loans?  
A: Pros: Faster approval, flexibility in terms, and ideal for short-term projects.  
Cons: Higher interest rates, shorter repayment terms, and often require collateral.
Q: What to know about construction loans in Minnesota?
A: Construction loans are short-term loans to finance the building of a home. They typically have variable rates that can be higher than traditional mortgage rates. Once construction is complete, you'll likely refinance into a conventional mortgage.
Q: Which loan is strongly recommended for first-time buyers? 
A: FHA loans are often recommended for first-time buyers due to their lower down payment requirements and more lenient credit score criteria.
Q: How much mortgage do I qualify for with VA?
A: Your eligibility with VA loans is determined by your Certificate of Eligibility (COE). Generally, VA loans don't have a maximum mortgage limit, but lenders might limit the amount based on your income and credit score.
Q: VA loan and government shutdown?  
A: VA loans are generally not impacted by government shutdowns as the program is self-funded. However, there could be minor delays in the process if certain verification steps involve other government agencies affected by the shutdown.
For more detailed answers and personalized assistance, reach out to our team at www.Supremelendingwillmer.com.