How to Find the Best Willmar Mortgage Lender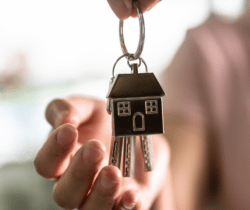 Working with a knowledgeable Willmar mortgage lender is crucial whether you want to buy your first home in Willmar, Minnesota, or purchase an investment property. But how can you choose the best mortgage lender when there are so many options? While relatives, friends, and the internet can be helpful, only you can decide which lender is best for you. To assist you in making a decision, we'll explain four things to look for in a mortgage company in Willmar and why Supreme Lending is the best Willmar mortgage company to work with.
Direct Lender
Working directly with homebuyers, direct mortgage lenders originate and underwrite their loan products with their own funds. Direct mortgage lenders give buyers more flexible eligibility requirements and mortgage rates, quicker approval and closing timelines, and more centralized communication because they oversee the whole house financing process. Supreme Lending is a mortgage originator or also known as, a direct lender. As a result, we are able to customize our loan solutions to meet your demands for home financing because we fund and process all of our loans internally.
Supreme Lending Knows Willmar  
There are many benefits to working with a local Willmar mortgage company. A local mortgage broker will be more likely to help you find your dream house because they are familiar with the area's real estate market and have strong connections with local sellers and agents. With offices located just off Willmar Avenue SW, Supreme Lending has helped dozens of homebuyers obtain the financing to purchase their ideal home. Our loan officers are familiar with the community's real estate market and have a robust relationship with the area's real estate agents. 
A Variety of Loan Options and Programs
You may be eligible for a range of mortgage options depending on your unique circumstances, such as the kind of property you're buying or your credit score. To optimize your possibilities, it is suggested that you work with a lender that provides a range of mortgage products that can better meet your home financing needs. 
At Supreme Lending, we offer every type of loan for any kind of buyer. Our lending options can help you whether you're interested in buying your next rental property or refinancing your current home. We provide financing for condominiums, rental properties, and investment properties and offer conventional, specialized, and government loans.
Clear Explanation of the Loan Process
The home financing process can be complex and complicated, but your mortgage lender should make the process as simple as possible for you. You should be able to understand the lender's loan qualifications and processes and the fees they charge. Supreme Lending believes that being fully informed about the loan process will better prepare you for the next step toward homeownership. That's why our simple six-step loan process is available on our website. From pre-qualification and application to closing, we are with you every step of the way to answer any questions you may have.